Flyinng SquaD Ambulance Services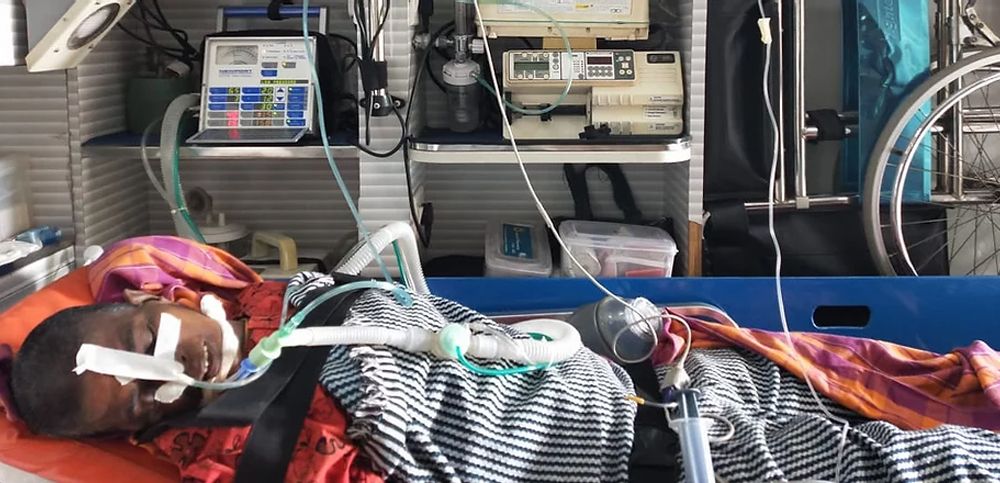 Critical Patient Transfer by Ambulance
Advanced Life Support Ambulance
We need a Fully Equipped Ambulance with all required medical equipment like we have in ICU of an Hospital to transfer a Critical Patient to another Hospital for treatment purpose. Flyinng Squad Ambulance, Chennai has started its Mobile ICU Ambulance service in the year 2000 with all Life Saving Equipment and have attended over 1000s of Critical cases successfully which includes Transferring Patients to long distance on a stretch like Chennai to Kolkata, Assam, Bangladesh Border, Delhi, Rajasthan, all parts of India. We can proudly say that we were the first Private Ambulance Operator who introduced Mobile ICU setup in the Ambulance and improved a lot over these years. At this juncture we salute all our Staff who supported us all these years
Pediatric - Newborn Ambulance Service
Advanced Neonatal Ambulance Service
When there is a complication and a newborn baby needs to be taken to a Hospital or One Hospital to another Hospital,

we should only opt for a Neonatal Ambulance with support like Incubator, Pediatric Ventilator and other Medical Equipment with a Paramedic.

In Chennai, we offer this service to Newborn since 2008 and we have good rapport with AMMA Hospital, Nungambakkam who specialize in Neonatal Care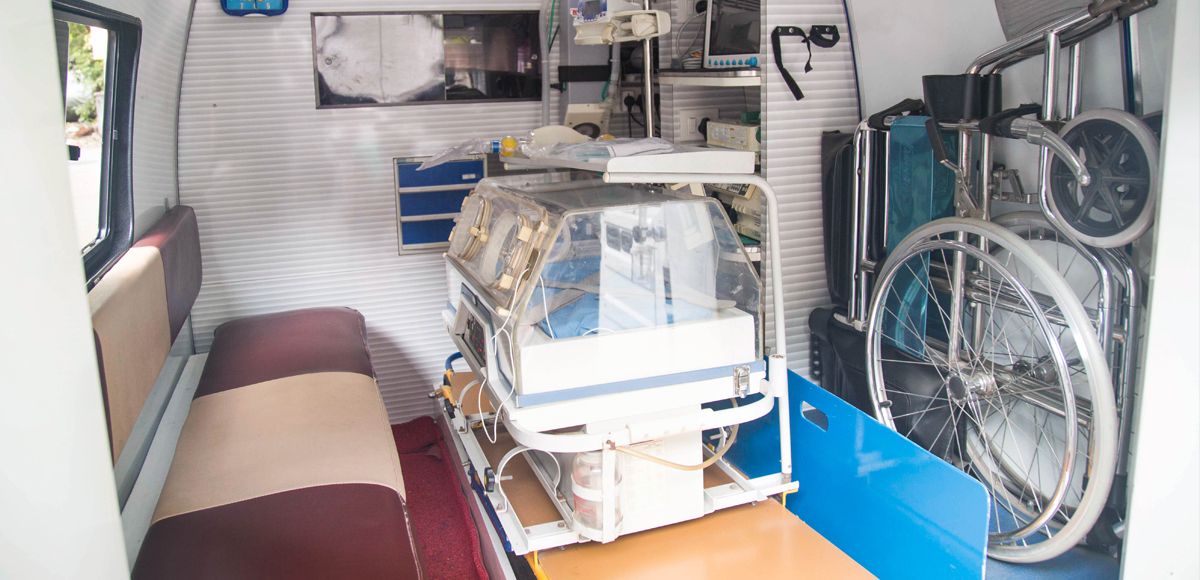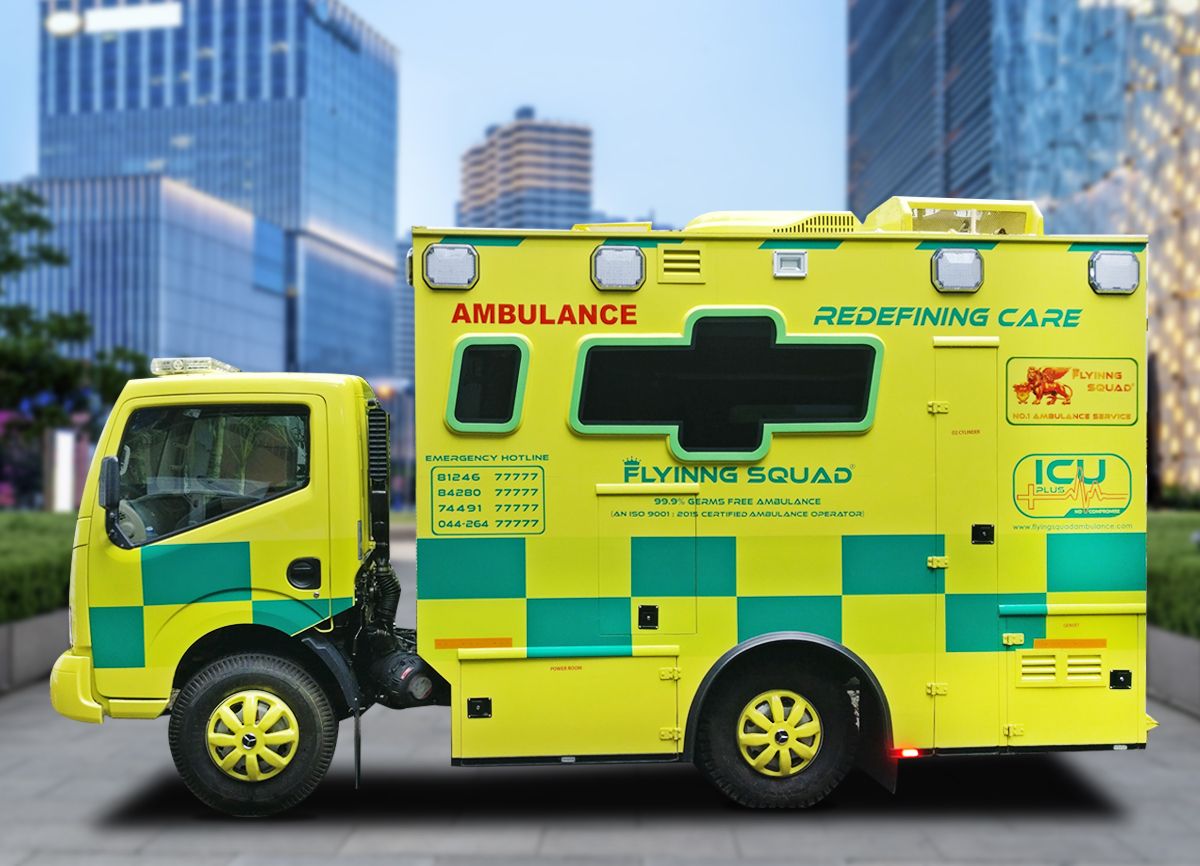 ICU Plus - Highly Sophisticated Ambulance
A New Benchmark in Ambulance
The ICU Plus, is a Sturdy & Steady Ambulance which is first of its kind in India. ICU Plus designed after a lot of research to overcome the present limitations in the Ambulances in India also this design is an inspiration from an American Ambulance manufacturer. The Name itself signifies its advantage i.e., PLUS. We wish and hope this design will set a Benchmark in setting standards for Ambulance in City.
Easi-Loader (Automatic Stretcher Lifter)
Bio Toilet- Most required for a nonstop long distance journey
Sleeper Berth for Caregiver - Most required for a nonstop long distance journey
Panic Alert- In case of crisis, Life Saving Equipment, 3 in 1 Stretcher by Ferno
Guchen AC – AC that runs even when the Engine is Switched Off.
Mini Refrigerator - To keep the Emergency Medicines
Mini Pantry – Required for a nonstop long distance journey
Spacious Room, separate space for Luggage
Live Video Streaming – Doctor to Monitor the Patient while in the Ambulance from remote location
Interstate Non Stop Ambulance Service
Long Distance Patient Transfer || Critical - High Risk Patient || Non Critical Patient
There are certain scenarios where a Patient needs to be transferred across the States for Medical Treatment or Back to Home after Medical Treatment. Ambulance for Long Distance will be mostly equipped with full ICU setup with all required medical equipment due respect to the Patient Safety aspect. We have covered almost all the places in India transferring Critical & Non Critical Patients, say Chennai to Kolkata, Assam, Chhattisgarh, Patna, Jaipur, Punjab, Orissa, Goa, Mumbai, Trivandrum, Mysore, Bangladesh Border, etc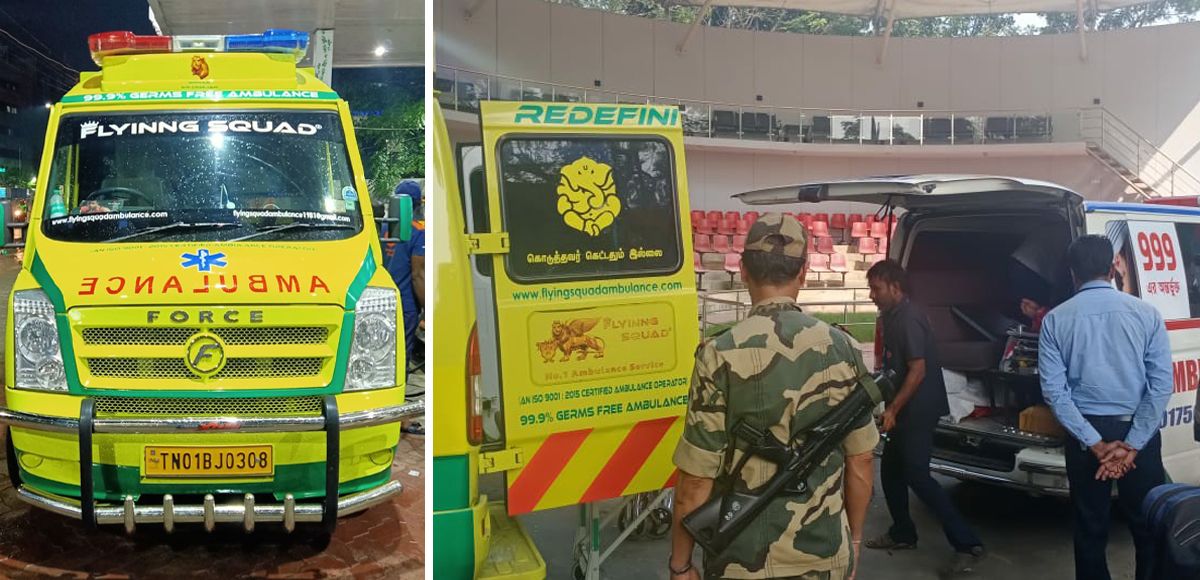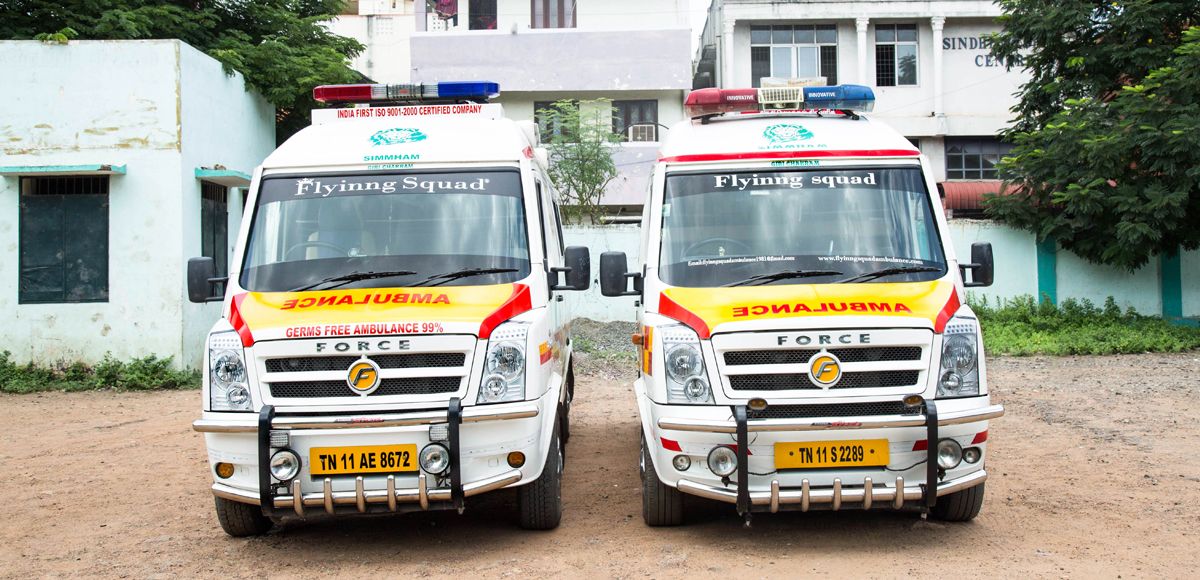 Non Emergency Ambulance
Senior Citizen Aid - Ambulance for Periodic Health Check Up - Ambulance for Patient Discharge from Hospital
Keeping Health after the Retirement age is very Crucial and in case if there is a need for Ambulance we extend our full support to the Senior Citizen Courteously. Apart from Emergency Ambulance Services, there are scenarios where there is a need for Non Emergency Ambulance to Transfer a Non Critical Patient for Periodic Health Check Up, or to their Native for attending a Family Ceremony or the Patient wants to Migrating to another place. Non Emergency Ambulance is not only used by Senior Citizens but also for those who are not presently 100% Medically Fit or Partially Fit.
Basic Life Support Ambulance
Mini Ambulance || Maruti EECO & Maruti OMNI Ambulance
Mini Ambulance is one of the quickest mode of Patient Transfers in the City like Chennai where we have dense population, heavy traffic and narrow roads.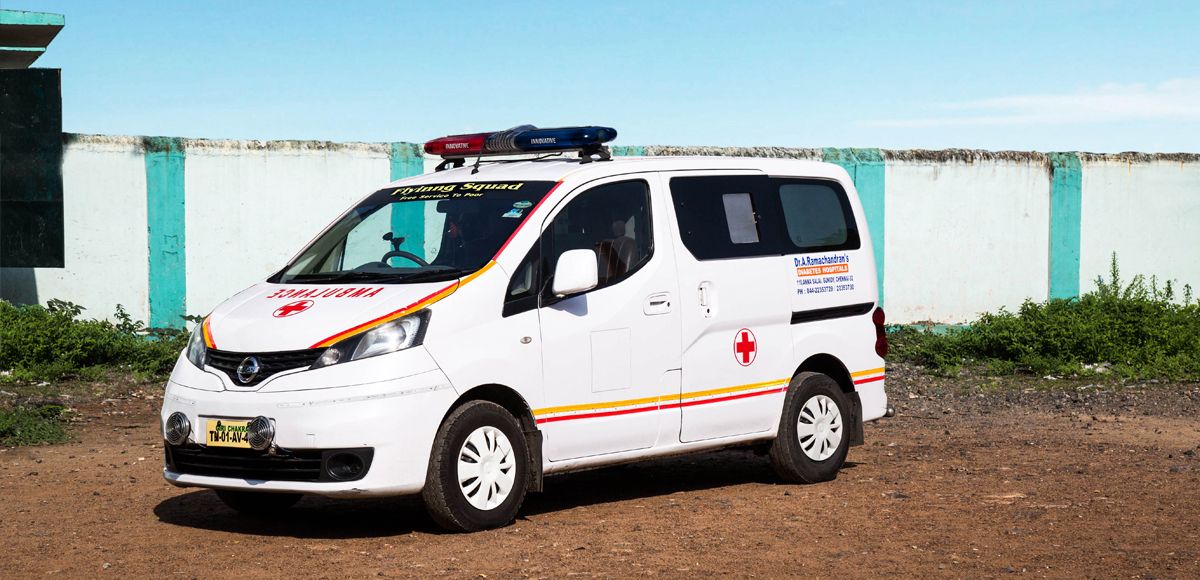 Contact Us
Flyinng SquaD Ambulance Service & Funeral Care
Understanding the Patient Specific Needs
No. 69/48, Outer Circular Road, Kilpauk Garden Colony, Kilpauk, Chennai, Tamil Nadu 600010